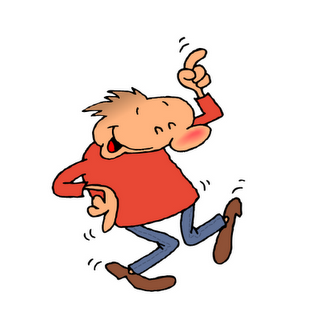 DANCE MEMORANDUM​
 In order to promote a healthy, safe, enjoyable evening for all students, the following procedures will be in place for dances at Benicia High School. All parents, students, and guests must read, understand, and sign a form agreeing to adhere to the following procedures. Benicia High School encourages families to discuss these rules together prior to the dance.
 1.      All BHS and Benicia Unified District policies apply, including dress code.
 2.      All guests must be under the age of 21 and middle school students may not attend. ALL Benicia High School students and their guests must complete the guest memorandum and are required to abide by all school rules and terms of the memorandum. Guests are required to submit a copy of their photo ID and are subject to administrative approval.  
 3.      All Benicia High School students must present their BHS student identification cards when they enter. All guests must present photo identification to enter.
 4.      The homecoming dance will begin at 8 p.m. and end at 11:00 p.m. NO STUDENTS will be admitted after 9:30 p.m. The prom will begin at 8 p.m. and end at 12:00 p.m. NO STUDENTS will be admitted after 9:00 p.m. All students must attend school on the day of any dance.
 5.      Once you enter the dance, you must remain in the building until you are ready to leave for the evening. When leaving, you must leave the facility grounds and may not return. No loitering is allowed in the parking lot or on school grounds.
 6.      Students who do not drive themselves to the dance must be picked up no later than 15 minutes after the end of the dance.
 7.      Students who dance in an inappropriate lewd and lascivious dancing manner such as "freaking" will be asked to leave the dance and will not receive a refund of the admission fee, nor will they be eligible to attend the next school dance.   Anyone exhibiting disruptive behavior will be removed from the dance, parents will be notified and NO refunds will be given.  Appropriate dancing is up to the discretion of the chaperones and will not be debated! Parents will be notified if the students have been asked to leave the dance.  For safety reasons dancers need to avoid excessive crowding together in the center of the dance floor. 
10.  Do not leave valuables unattended anywhere at the dance.  BHS is not responsible for any items lost or stolen at the event.  There is a coat check provided for everyone.
11.  All dances are tobacco, alcohol and controlled substance­free activities. Random breathalyzer checks will be administered upon admittance to the facility. If a student is found to be under the influence, a parent will be contacted to take custody of his/her student. If the school is unable to contact a parent the student will be placed under the custody of the Benicia Police Department.
 Non­student guests found to be under the influence of alcohol or a controlled substance will be placed under the custody of the Benicia Police Department.
12.  Dress requirements may be found listed on the school website, posted around campus, announced in the student announcements and available in the main office. The dress requirements will be enforced at the door.
When in doubt, ask an administrator prior to the day of the dance.
 SEMI­FORMAL DRESS CODE FOR DANCES
Dress Standards for Men:
A.                 Pants must be worn appropriately. No sagging
B.                 Shirts must remain on and tucked in for the entire dance.
C.                 No bandanas, chains, or canes
Dress Standards for Women:
A.                 Dresses must be no shorter than mid-thigh.
B.                 Bare midriffs and plunging necklines are not allowed.
C.                 The back of the dress may not be lower than the natural waistline.
D.                No see­-through material which exposes thighs, excessive cleavage, or midriff.
E.                 Slits may not be higher than mid-thigh.
 Understand that dances are a school ­related event, and all school rules apply. You will abide by the dance behavior rules set forth in this memorandum including the dress code and dance rules. Remain tobacco, drug, and alcohol­free for this event. Failure to comply with these rules may result in my ineligibility for all co­curricular and extracurricular activities including athletics, as well as suspension and possible expulsion
 As a parent/guardian, understand that if your child is removed from the dance for any reason, it is your responsibility to pick them up from the dance. In addition, you agree to the school rules and the rules set forth in this dance memorandum and support the school and dance policies.