Prom is a formal event. Please see the dress code guidelines and pictures below. If you are uncertain about your outfit, please seek administrative approval prior to purchasing or renting your item.


Dress Standards for Young Men:
Pants must be worn appropriately.  No sagging.

Collared dress shirt with sleeves and worn with a tie (exception: tux shirt with a decorative button). Shirts must remain on and tucked in for the entire dance.

Dress pants (no jeans).  

Jackets or blazers.

No bandannas, chains, or canes.


Dress Standards for Young Women:
A.  Dresses cannot be shorter than fingertip length.
B.  Bare midriffs and plunging necklines are not allowed.
C.  The back of the dress may not be lower than the natural waistline (belly button).
D.  No see-through material which exposes thighs, excessive cleavage, or midriff.
E.  Slits may not be higher than fingertip length.
    

F.  Pantsuits must be of a formal nature (no jeans).
*Students who arrive and do not meet the dress code guidelines are subject to being excluded from the event and no refund will be provided as agreement is provided on the dance memorandum. We want everyone to enjoy a night of sophistication and fun. Please consider your attire.
Examples of Dresses That Meet our Guidelines: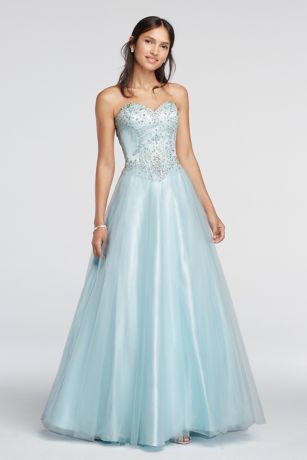 Examples of Dresses That DO NOT Meet our Guidelines: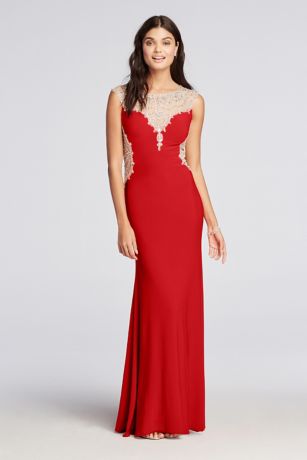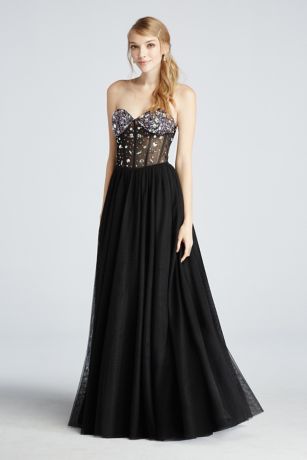 Examples of Male Attire That Meets our Guidelines: